Interior design trends are always changing from year to year.  Some trends stand the test of time, while others are more unique or new to pop up on our radars.  Here are a few of the interior design trends to watch for in 2015.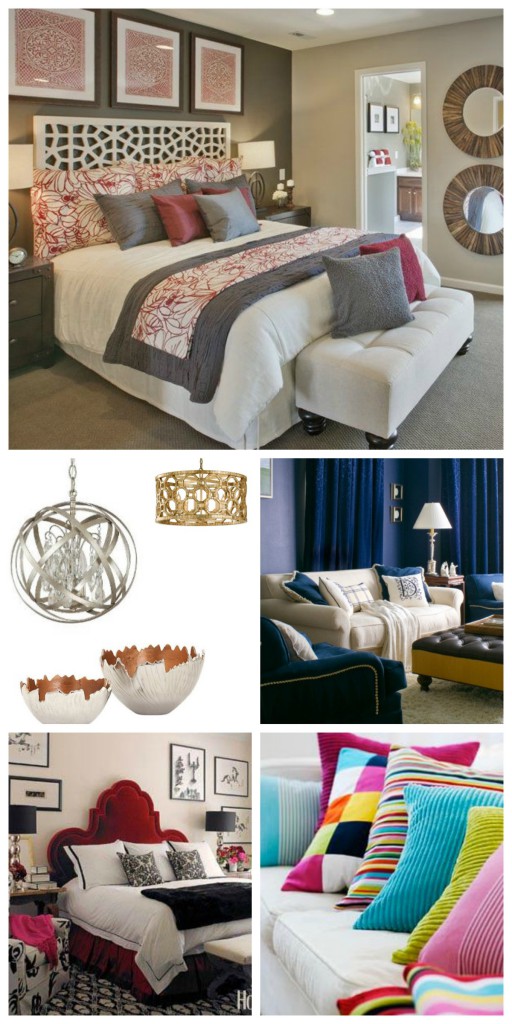 DEEP BLUES – Blue is traditionally a color that is seen as a calming color.  Deep blue tones add richness and drama to any room.  This year, to draw the attention of your guests take any deep blue tone paired with white or brown for a modern twist on a classical design.
THE NEW BEIGE – Gray is the new beige! Whether its kitchens, bathrooms or exterior color schemes, gray is making a comeback in new homes.  We started seeing more gray last year and can continue to see it make its way into color schemes and décor of homes in 2015.  This color is the neutral of choice for those who are seeking a sophisticated, on-trend color palette in their homes while still having the versatility to provide a more impact color compared to other neutrals.
MIXED METALS – Although nickel, chrome and stainless steel are three finishes commonly used throughout new homes, 2015 will bring in a mix of other metals like gold, copper and bronze as well. Bringing an added dimension of mixed metals is sure to add a unique touch to each space.
DYNAMIC PAIRINGS – Pair classic tones with unexpected accents to make a color scheme more dynamic and vibrant.  Throw in splashes of red with black, gray and white, or a splash of bright colors with a more neutral color palette.
BOLD COLOR MIXING – While neutral colors give off a more traditional and classic feel, mixing bright colors with bold patterns will trend throughout 2015.  Imagine a green room with exotic pattern accents, or mixing multiple patterns and colors together in one space. You can expect a modern contemporary look and feel with bold color mixing whether it is in a bedroom, home office or entertainment area.
We are excited to see what is to come in 2015, are you?  If you have any other trends you're hoping to see in 2015, be sure to share them with us! Comment below or email us at info@homesbytradition.com.