Here in Minnesota, you don't have to travel far from the Twin Cities to find agrarian areas and an abundance of farm land.  This industry is one of the many reasons Minnesota and the Midwest is a great place to live.  Rural life is generally a life of hardworking individuals with hometown values.  Not only that, but it comes with a great design theme!
At Spirit of Brandtjen Farm in Lakeville, we have kept this theme and values alive.  Our Community Center is a fully restored barn, and our main office and design studio are replica buildings from the days of the original land owner, Henry Brandtjen, Sr.  Given our community's rich history and affinity for rustic design, we've got five easy ways to put a little country in your home.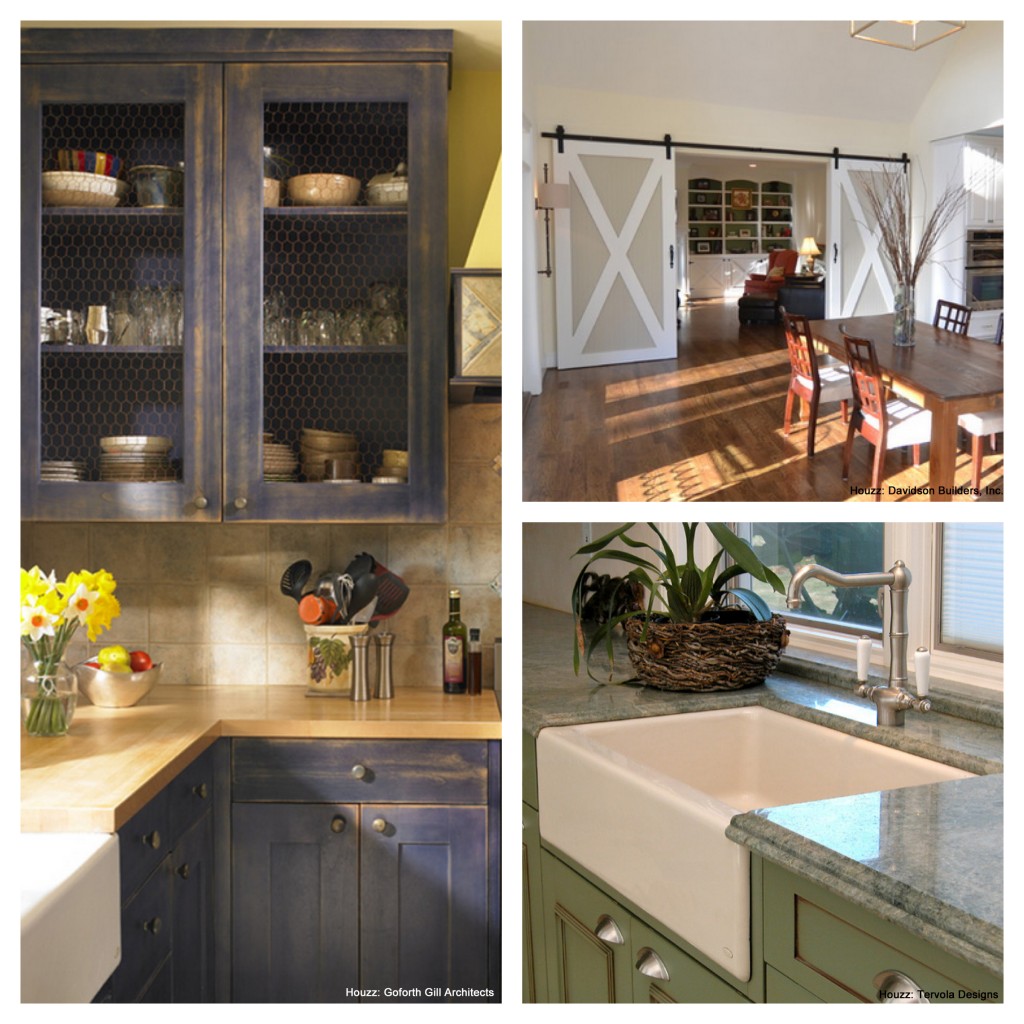 Put a bird on it.  

The easiest way to add a little country to your home is to incorporate a chicken. Yes, a chicken.  Ceramic chickens come in all shapes, sizes, and colors and can be a decoration on your table, counter, or wherever you like.

Farmhouse sink.

 Apron sinks are modern, functional, and can give you the "wash basin" feel of a country home.  They can be incorporated into many designs, not just traditional or country.

Sliding barn doors.

 These doors are just downright cool.  They can section off a living room, office, or even a closet. They're modern, different, and definitely a focal point.

Chicken wire.

 Now, if you're really serious about getting a country feel in your home, chicken wire is the way to go.  Instead of a classic cabinet door, use chicken wire and put your dishes on display.  This idea could also be used for a hutch, note board, picture frames, jewelry organizer, key holder, etc.

Mason jars.

 Nothing says "I'm a Pinterest addict" like using a mason jar.  Use one as a vase or for storage.  Like an apron sink, they're functional and give a vintage vibe.  The same could be said about reclaimed wood or wood pallets.
Do you like rustic design? How do you incorporate it in your home?