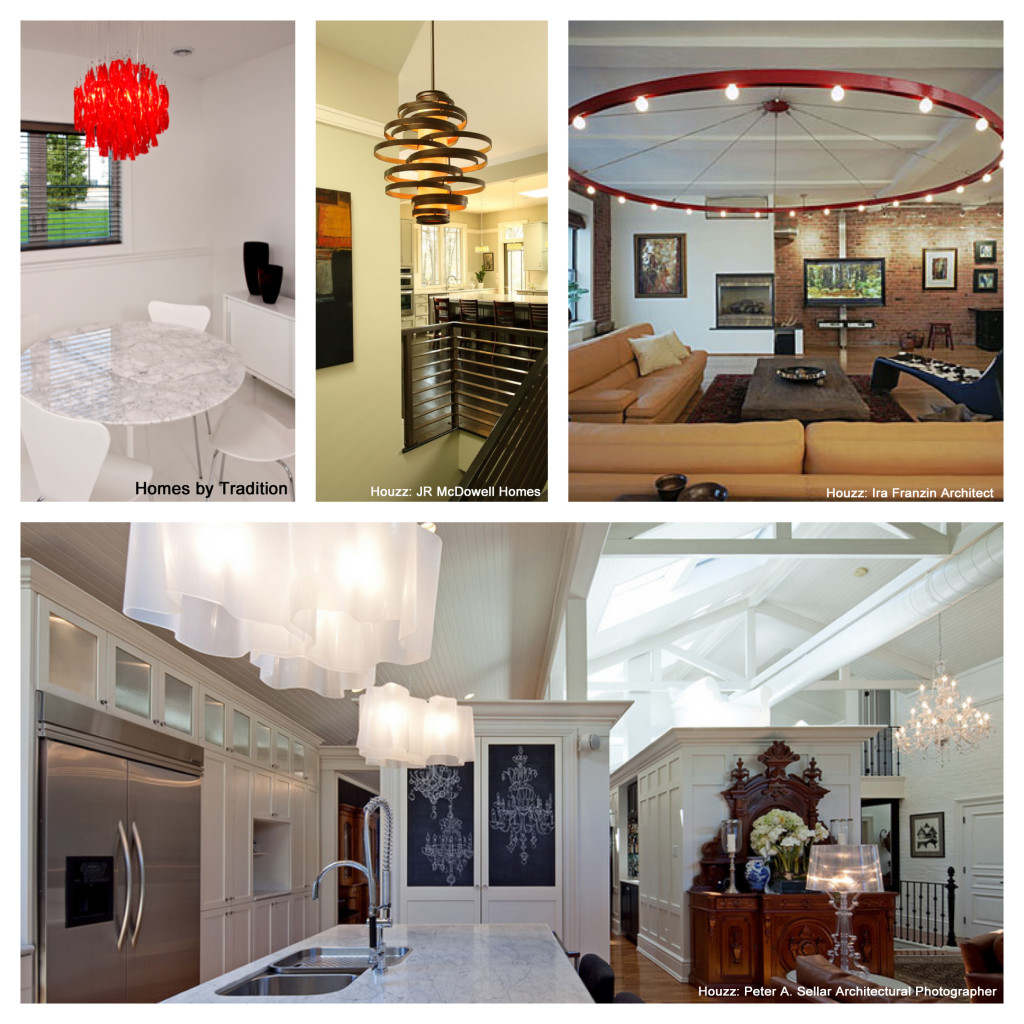 One trend you may have noticed this year is statement lighting.  It could range from a bold chandelier or another piece that looks like art. Either way, these lighting fixtures come in different shapes, sizes, and colors. They are generally detailed and create a different focal point in your room.
The great part about light fixtures is that they can easily be changed. If you're looking for a way to breathe new life into your décor, think about updating your lighting.
Check out our INSPIRATION BOOK for other neat lighting ideas done by room. The great part of building with Homes by Tradition is access to our in-house interior designer who can assist in making fun suggestions and lighting selections for your custom new home.
Do you have unique light fixtures in your home?