One overlooked area for color in a room is the ceiling.  Why not switch it up and try something new like painting the ceiling?!  Adding color to a ceiling can breathe some new life into your room and add dimension and depth.  Below are just a couple helpful hints to get you started.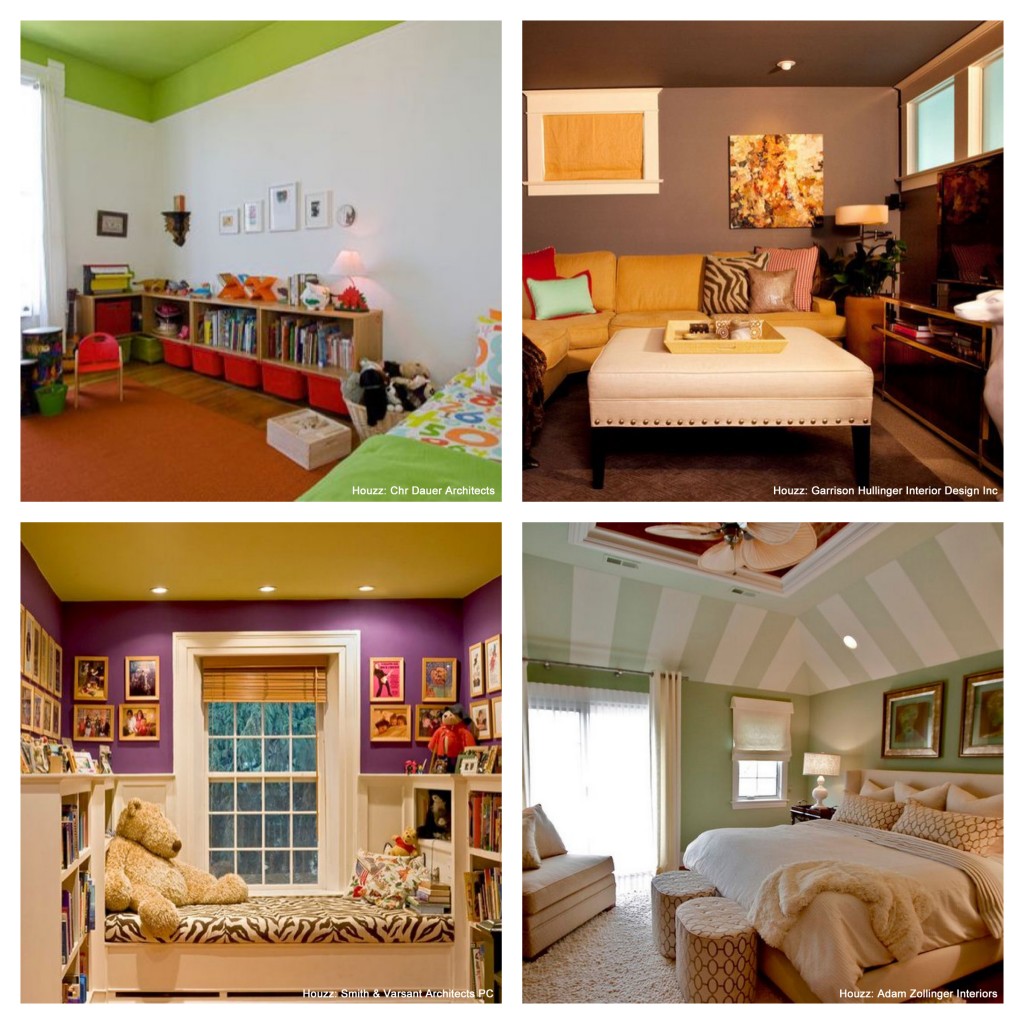 Dark colors.  Rich, deep colors can help a large room feel more balanced and warm.  Lighter walls and a dark ceiling will help draw the eye upward.
Light colors.  Color on a ceiling in a small room can help make the room feel more spacious by keeping the contrast of the walls minimal.
Effects.  Another option for your ceiling is to try different textures and effects.  Try a glossy paint or one with metallic or pearlescent effects.
While these are just a couple helpful guidelines, experiment with your blank canvas!  Try bold colors in a child's play room or a pattern on the ceiling.  Let your paintbrush be your guide.
Need some photos for help?  This Houzz Ideabook will get your ideas flowing.