Another great year has passed and the Builders Association of the Twin Cities (BATC) put together their Building Industry Gala (BIG) Night on October 23rd. In previous years, BATC held separate events for the industry builders and remodelers, but this year was all together as one BIG red carpet event bringing in over 600 attendees to celebrate! During this event, Homes by Tradition was presented with the coveted 2014 Reggie AwardSM for our Custom Parade of Homes Cambridge Model located in Spirit of Brandtjen Farm (Lakeville, MN).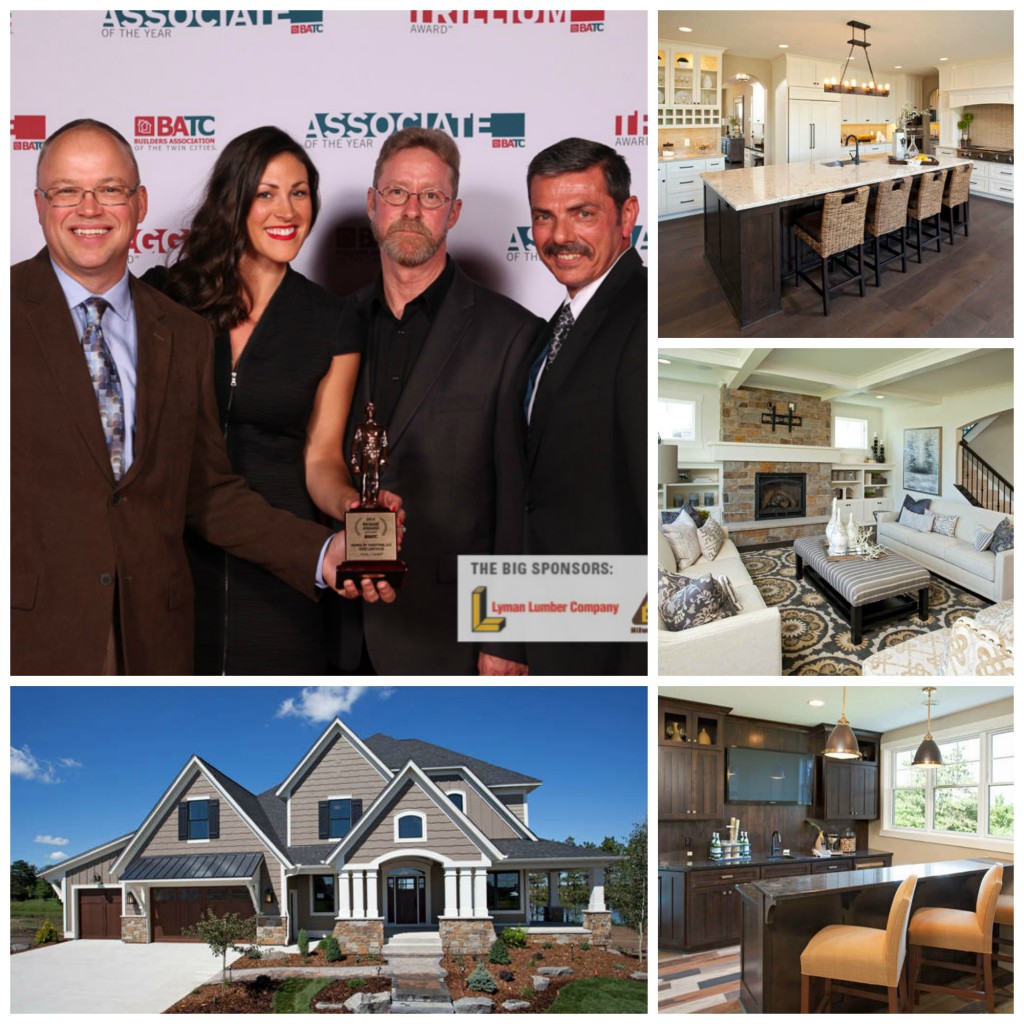 Reggie AwardsSM are selected by a panel of building professionals in the industry.  Each Parade of Homes entry entered is judged based on a series of categories including design, construction quality and value of the home. This 2014 Reggie AwardSM adds to our other FIVE Reggie AwardsSM we have been fortunate enough to win over the years!
As an added bonus, four of our trade partners took home Trillium AwardsSM for their contribution in our Custom Cambridge Model!  These partners included Designed Cabinets, Inc., Fireside Hearth & Home, Pella Windows & Doors, and Water Doctor Water Treatment Company. The Trillium AwardSM recognizes the partnership between the builder and their suppliers in creating homes that show quality and excellence. And a shout out to our sister builder, Robert Thomas Homes on taking home their first Reggie AwardSM!
A big thank you to everyone who contributed to making this Reggie AwardSM winning home a stunning custom home.
To see more photos of our homes, check out our PHOTO GALLERY.