Today's bathroom trends turn once-basic bathrooms into relaxing oasis' that give homeowners a space to escape from their busy lives.  Everyone has their own opinions on what their dream master bathroom includes, but we've put together a few must-haves to consider if you plan to create an exceptional spa-like getaway.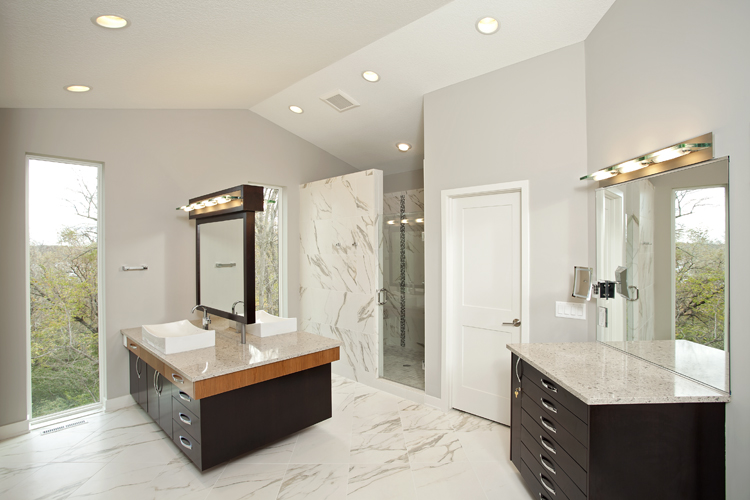 HEATED FLOORS – Why go through the inconvenience of stepping onto cold bathroom tile floors when you can have heated floors?  Not only do they welcome bare feet but they make it easy to step out of the shower without getting chilled!
CALMING COLOR PALETTE – Since the master bath is a space that is supposed to offer serenity and calming factors, a warm neutral color palette will surely set the tone.  These tones will be easy on the eyes and offer a relaxing feel so that spending time in this space isn't overwhelming.
LUXURY SHOWER – No more quick showers with this spa-like feature in your master bath.  With added space and multiple shower heads, this becomes the ultimate way to pamper yourself.  Also, adding in glass panels and doors will help create an open and more spacious feel to the space.
EXTRA-LARGE BATHTUB – If adding space in the shower isn't enough, adding an extra-large bathtub will surely do the trick.  Serving as your own private oasis after a long day, homeowners can't go wrong with this added feature.
GREAT TILE – Options for the bathroom tile come in endless options to suit the look, feel and budget each homeowner is looking for.  Whether it's modern glass or rustic stone, you can find that perfect fit for what you are looking for.  As an added benefit, a tile shower prevents humidity and is easy to clean!
ENTERTAINMENT SYSTEMS – With the other features of your spa-like bathroom, it is obvious that you will be spending more time in the space.  Adding flat screen TVs and stereos in bathrooms is becoming more and more popular as homeowners are creating their ultimate oasis.  We've even seen small refrigeration units installed to have cold beverages readily available!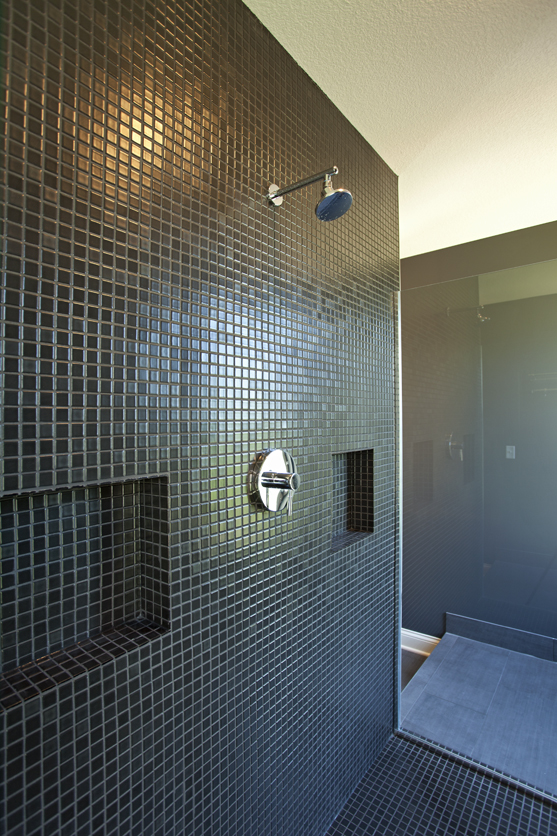 Now that we have you dreaming of your perfect master bathroom, go check out our photo gallery for more inspiration!  For any further questions, please contact us at info@homesbytradition.com or 952-322-8700.