When it comes to choosing a driveway that fits your needs and budget; whether it's for your new home or re-doing your existing driveway, you will have to decide which material is best for you.  Concrete and asphalt are the most common materials selected by homeowners; however, there are other options available from gravel at the low end all the way up to pavers on the high end.  Here are a few advantages and disadvantages of each product type.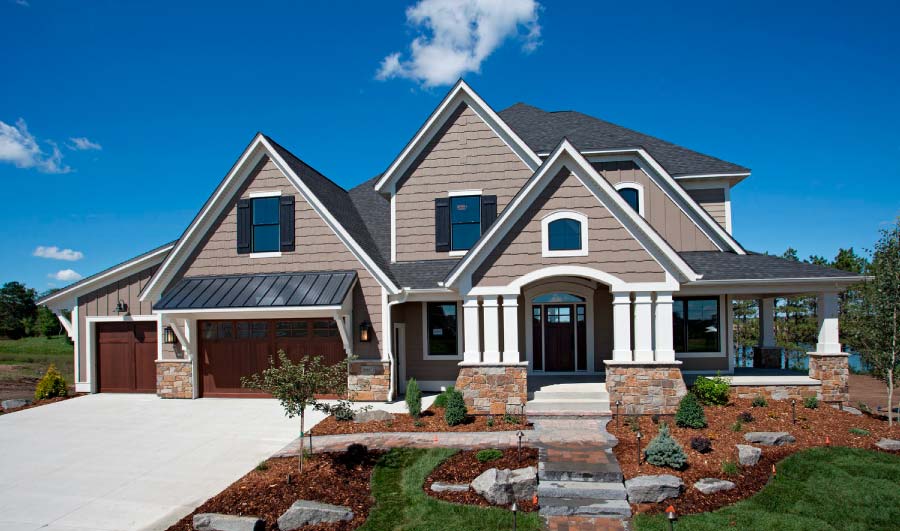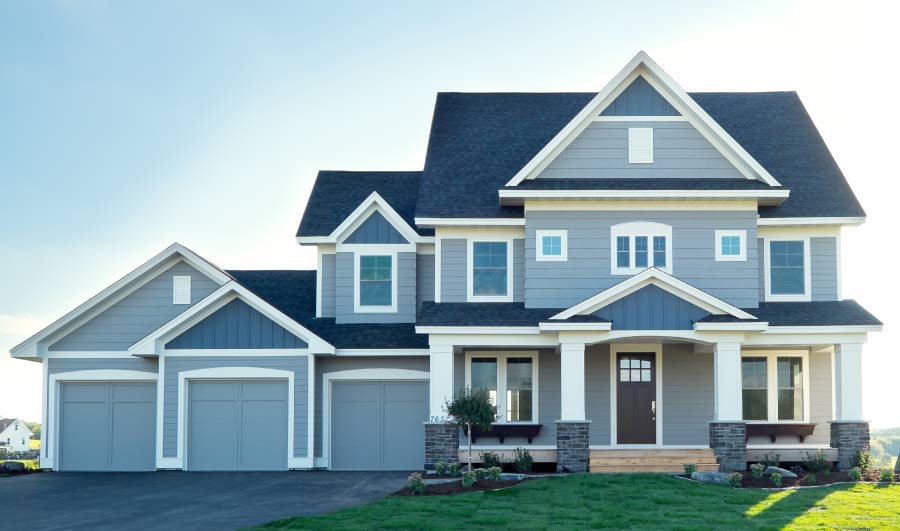 ASPHALT:
Cost – Less expensive (approx. $2.00 to $2.50 per sq. ft)
Upkeep – May need more maintenance, such as seal-coat overtime, but is generally easier to repair
Curing – Can drive on almost immediately, but typically recommends a few days
Weather – Shrinks and expands with temperature changes

More forgiving under frost lift and thaw cycles
More resistant to salts and other de-icing agents
Depending on which direction your home faces, the sun may help heat your asphalt driveway to assist in melting ice and snow in our long Minnesota winters!

Oil & Gas – Oil leaks not as noticeable since asphalt is dark color, but gasoline will cause damage
Longevity – Lasts up to 20 years with proper upkeep

Should be sealed every 3 years
CONCRETE:
Cost – More expensive (approx. $3.00 to $15.00 per sq. ft)
Upkeep – May have less maintenance, but repairs are more difficult to do
Curing – Wait about a week to drive on it, takes 28 days to fully cure
Weather – Can crack under extreme pressure or surface movement

Can suffer damage in winter if wrong de-icing product is used

Oil & Gas – Gas and oil spills are more obvious due to color tone than on asphalt
Longevity – Lasts longer – can last up to 30 years with proper upkeep

Should be pressure washed every few years to keep clean

Color & Finish – Wide variety of choices, such as; stamped, stained, grey brush, smooth, exposed aggregate, pattern & more
Both of these materials are great options for new homeowners, just make sure they are installed at the proper time and conditions to avoid problems early on.  It is ultimately up to each individual owner on which product will work best for them and fit their budget.  Do you have a preference in the color tone of your driveway against your exterior colors?  Are you trying to save money now or in the long run?  Are you okay with some maintenance or would you rather pay more for less maintenance?
If you have a new driveway, let us know what material you chose and why!  For any other questions regarding new home construction or building your new home with Homes by Tradition, email info@homesbytradition.com or call 952-322-8700.