If you love to entertain but break out in hives planning the perfect party flow, consider designing your custom home to delight guests without the worry.
According to a recent nypost.com survey, Americans host on average 7 parties a year and the majority of those surveyed experience major stress.
Is it the menu, time spent, or suitability of your home? The most suitable homes have open spaces, lots of light, tucked away places for seating and luxuries that make the home a welcoming place for guests. These five tips can help you create the perfect house for joyful gatherings big and small: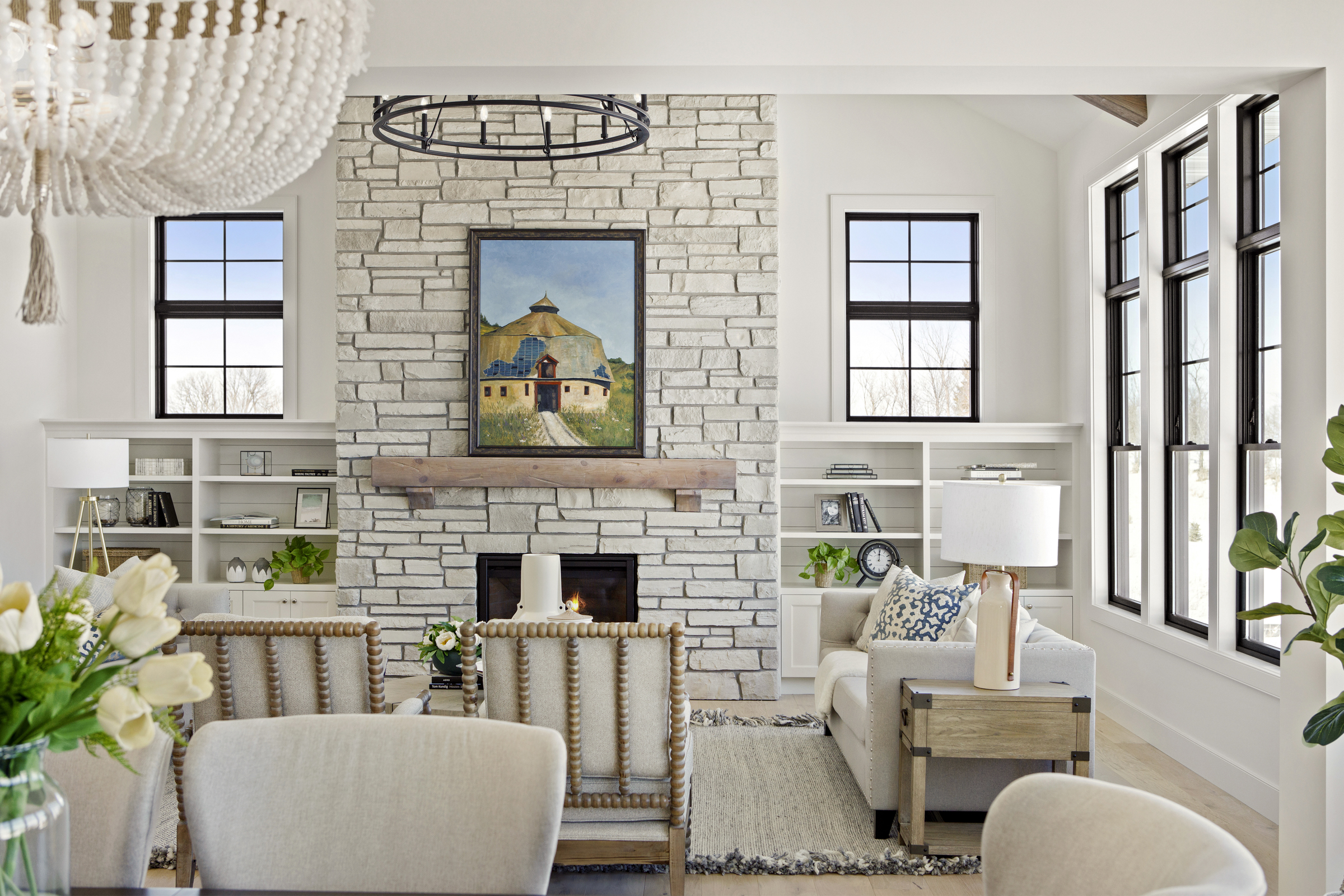 Love the open layout.
Promote spacious, easy mingling free of walls, doors and dividers. It improves light, quality of sound when you crank the music, and nicely connects your indoor spaces with the outdoor ones.
Develop outdoor entertaining space.
Especially in spring and summer, outside space is the ultimate. Install a deck or patio with an outside kitchen or pizza oven. Include built-in benches, prep sink, bar and other luxuries.  A fire pit ensures cozy conversation day or night. Remember the details like a covered area and extra electrical outlets to give you flexibility for Christmas lighting and more.
Install mood lighting.
Outside or inside, creative lighting not only illuminates the space but also sets the ideal mood for any occasion. You may opt for adjustable recess lights for ambient brunches, game nights or special occasions. If you prefer the more formal feel, consider statement pieces like chandeliers.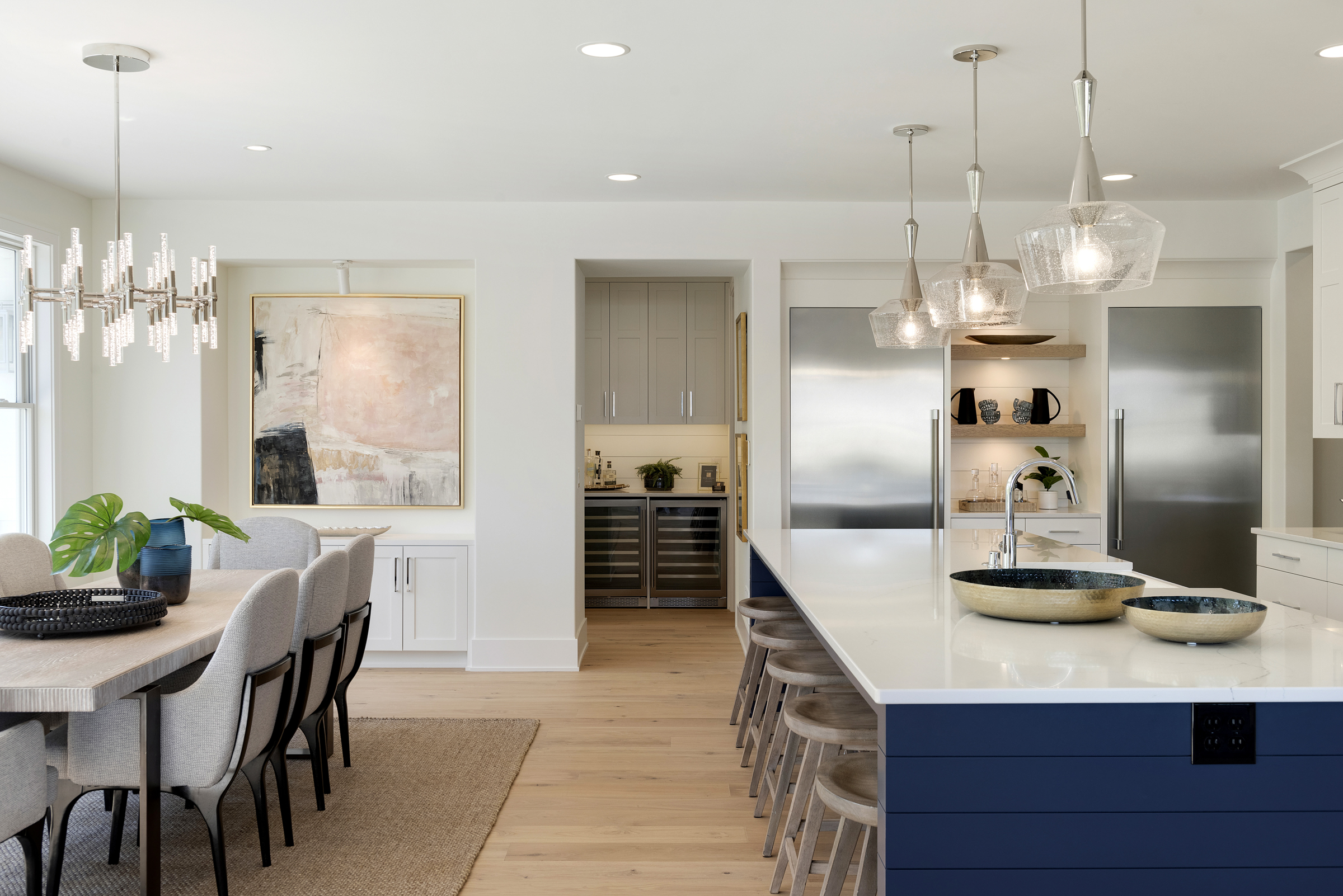 Elevate your kitchen and dining spaces
Kitchen islands are typically stocked with colorful appetizers and bubbly refreshments right? Think about designing your island like a custom furniture piece with comfy seating and generous space to stage the goodies. For an accompanying dining area, you can run an expansive table parallel to the island artfully adorned with seasonal tablescapes. With so many options, remember your smart design choices will naturally direct your guests where to flow to connect with others and have a great time.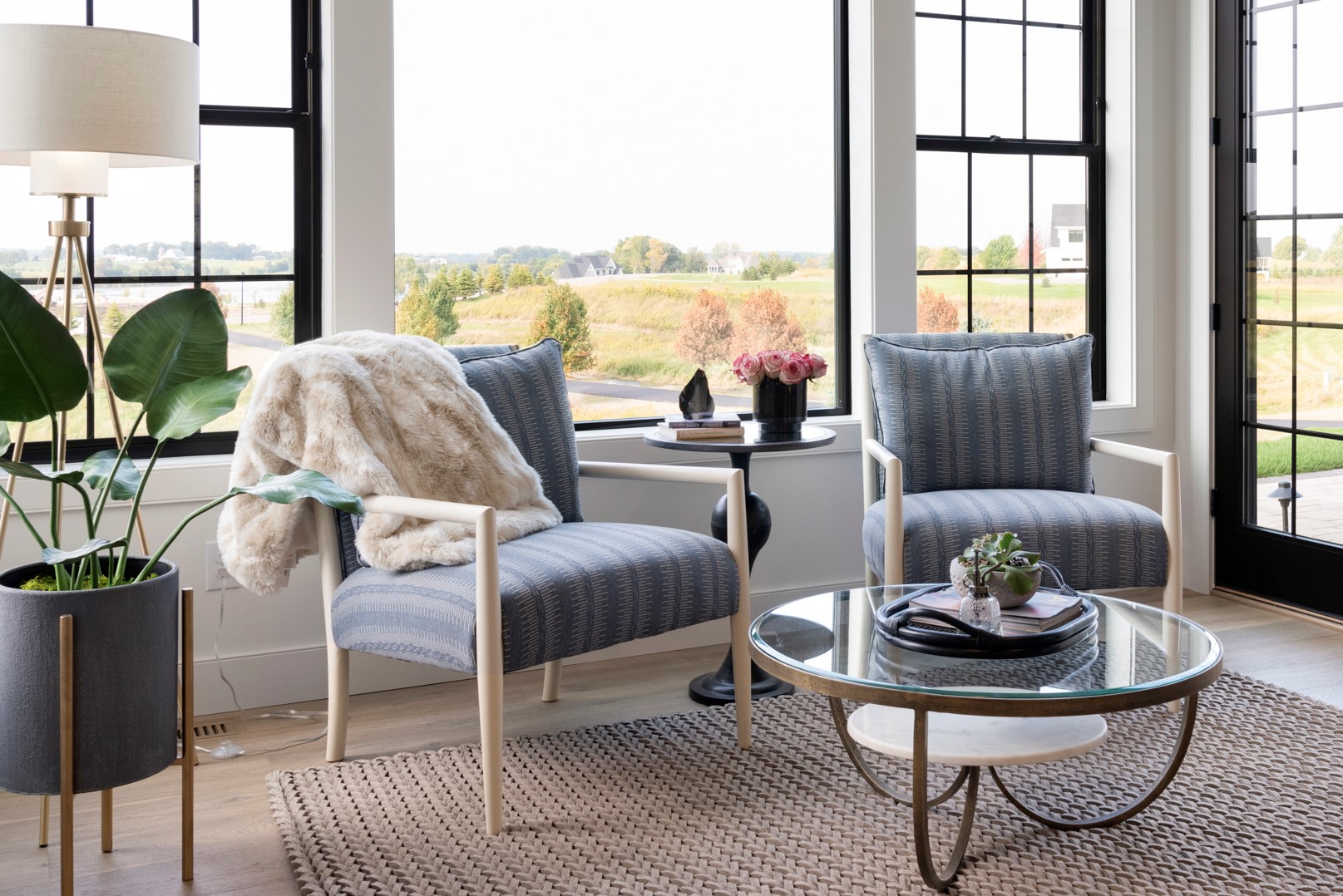 Create seating nooks.
Besides endless creative options for high energy media and game rooms for guests of all ages to gather, remember to build in out-of-the-way seating zones for smaller groups to escape for a more low-key, personal experience.
If you live to entertain, design a domain that fulfills your values, helps you relax during the party and leaves your guests charmed and happy.
What entertaining element is key for your style of gathering?