It's summer in Minnesota and perhaps invigorating to fixate on the abundance of color everywhere. Whether you're building a custom home or remodeling, be the "talk of the block" by fixating on the right color for your home.
Exterior paint colors can enhance your home's features, solidify its architectural style, and make it stand out from the street. While color should reflect you and your personal style, it should bring you joy too. To help you sort through the sea of color options, a recent Better Homes and Gardens.com article rounded up a variety of popular exterior paint color ideas that may inspire you:
BLACK
Black exteriors emerged as a major trend this year and if you like that deep, saturated hue that gives a modern, bold look and works equally well on contemporary and traditional-style homes, consider this color idea: Sherwin-Williams Tricorn Black SW 6258
If you don't want to commit to painting your whole exterior a dark hue, this color is also great for a front door or shutters, as they make for a very classic focal point.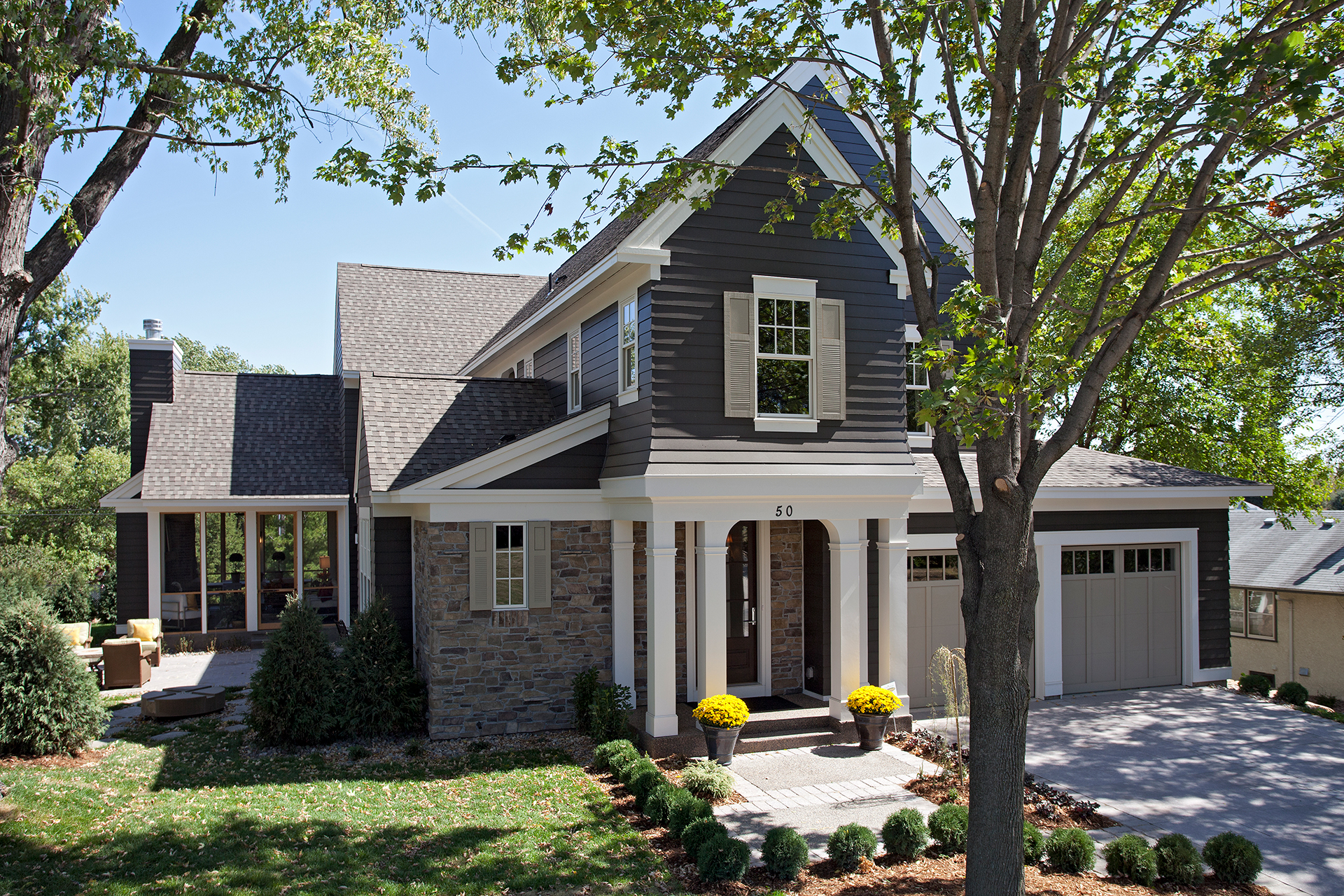 BLUE
Classic navy is a timeless exterior paint color that will never go out of style. One particular shade that has stood the test of time is Benjamin Moore Newburyport Blue HC-155, which is part of their collection inspired by America's historic landmarks. This color is ideal for both classic and contemporary facades and pairs well with several contrasting accents such as rich yellow or natural wood textures.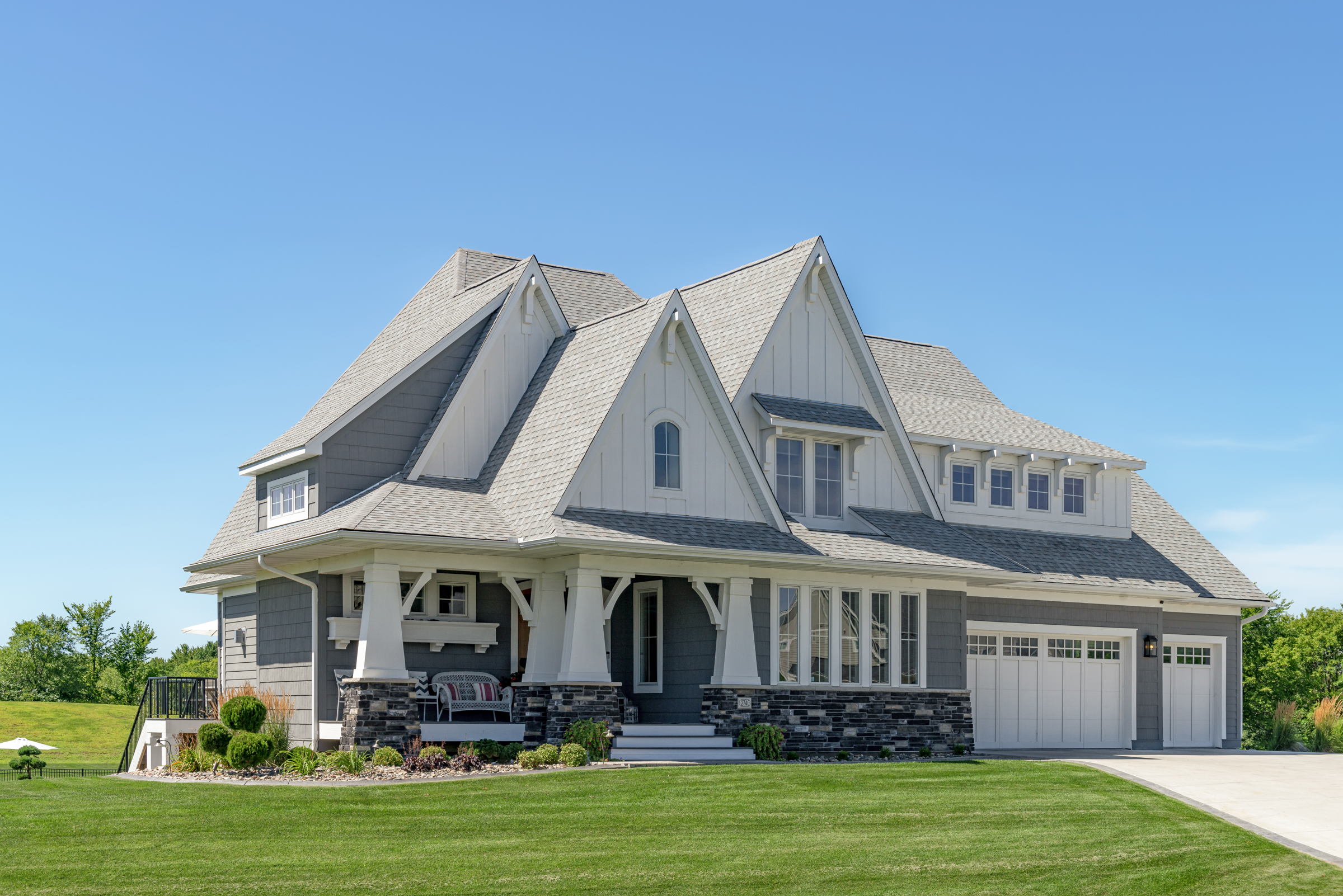 GRAY
A medium gray that works on homes of all sizes and styles is Behr Elephant Skin PPUI8-16. This versatile neutral offers earthy warmth that plays well with cream accents and natural wood tones. For a surprising twist, pair it with a vivid bright door.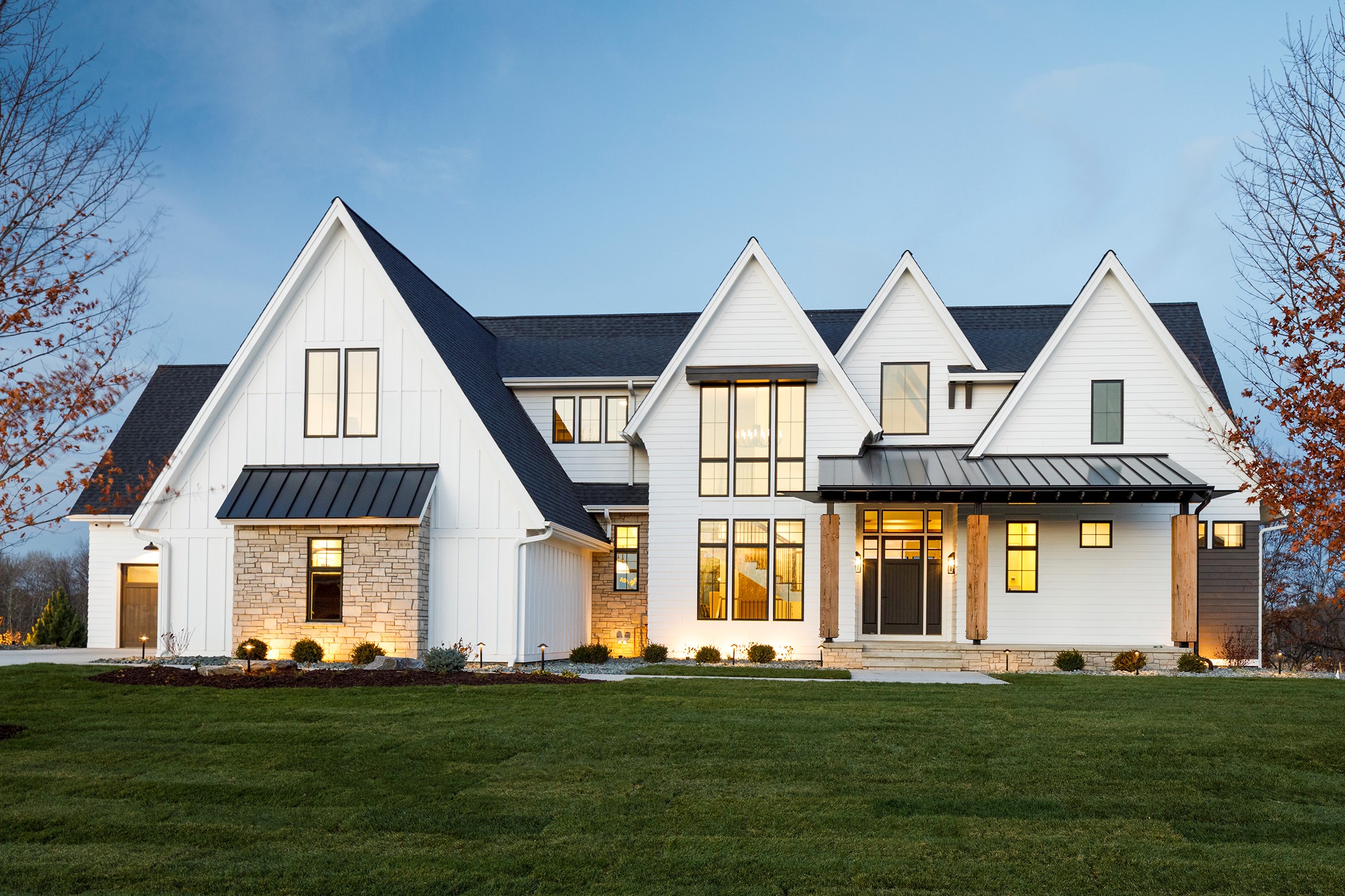 WARM WHITES & CREAM
Rather than bright white, more subdued options with restful energy are popular. Pure whites are quietly shifting to more nuanced whites like these options: Farrow & Ball White No. 201 or Benjamin Moore White Dove OC-17 These colors shine when framed by trees and greenery.
Disclaimer: The photos in this post are for general understanding of color category ideas and not necessarily a match of the brand and color code presented in this article.
.