Light fixtures add ambiance to every space in your home.  Whether you select something that is subtle or a bold statement piece, lighting helps create the look and feel you want your guests to see when walking through your home.  Here are a few types of light fixtures to consider when making the selections for your home.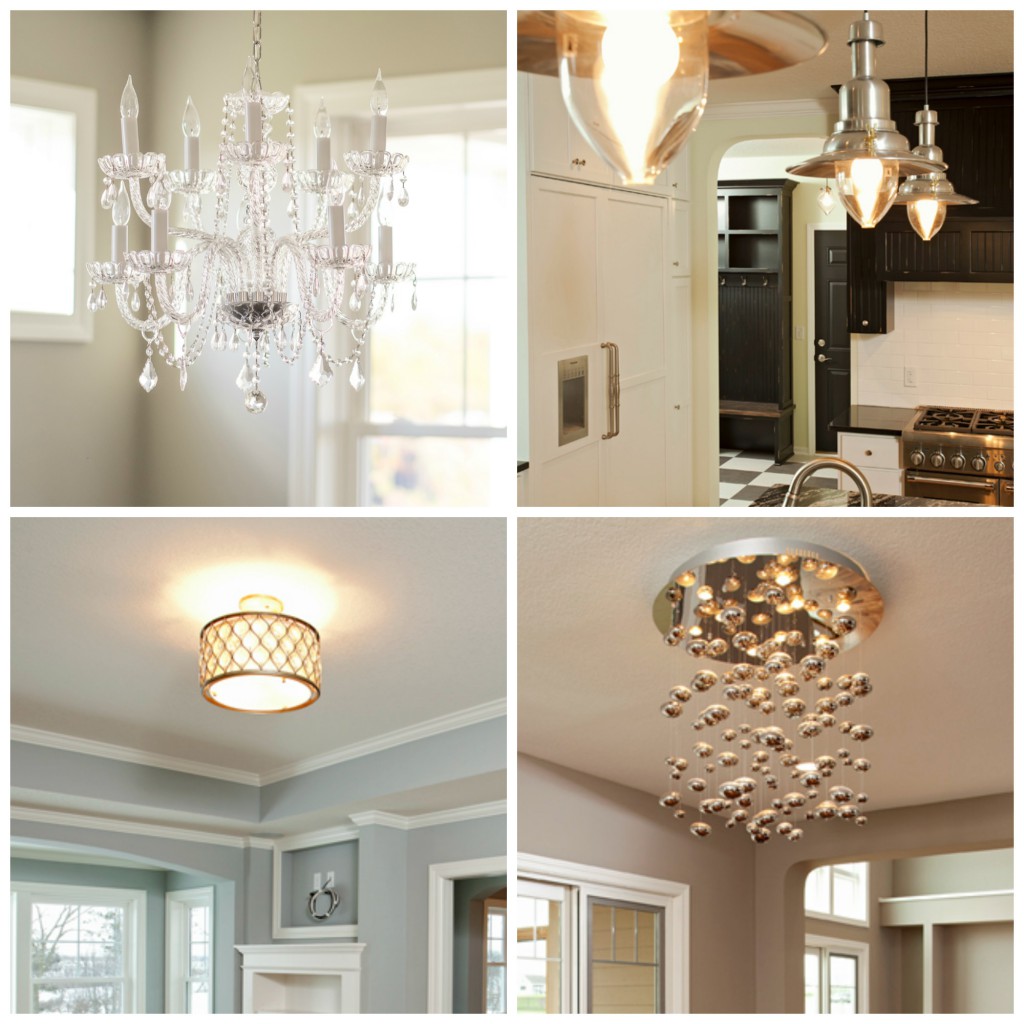 PENDANTS – Pendants are a singular hanging fixture known best for their use over kitchen islands.  Although the kitchen is where pendants are most frequently seen, we've used them in other spaces like the foyer, powder room, dining room, or wet bar as well.
CHANDELIERS – These fixtures can be single or multi-tiered.  Typically seen in formal dining rooms or above tall stair towers, chandeliers give an elegant glow to every space it is installed in. You can choose anything from a modern crystal chandelier to a rustic wrought iron chandelier!
SCONCES – Used for both exterior and interior illumination, sconces are a great way to add a pop of light in a hallway or accent wall art by flanking each side of an art piece. Whether your home has a rustic, traditional, modern or eclectic design, there are sconces to fit every style.
VANITY LIGHTS – Fixtures used by a mirror or over a vanity bathroom mirror are called vanity lights.  They are typically a longer light source containing anywhere from 2 to 4 bulbs. A vanity light brightens up the area so you have the best lighting possible while getting ready for your day.
FLUSH & SEMI-FLUSH MOUNTS – Flush mounts are the fixtures most commonly seen in bedrooms and/or closets.  Once installed, the fixture sits flush with the ceiling.  With semi-flush mounts, the fixture itself may look the same but instead of being installed flush with the ceiling, the fixture will hang from the ceiling a few inches on a rod or chain.  Semi-flush mounts are used to dress up a bedroom and add dimension to long hallways.
These are just a few amongst many types of light fixtures.  Other types include directional lighting, lamps, ceiling fans & outdoor lighting options.  For more information or to answer any questions, feel free to reach out to Danielle, our Designer, at info@homesbytradition.com.  Another great reference for lighting options is Southern Lights.