Nothing says welcome like a beautiful and inviting front door.
It sets the design tone for your entire home and says a lot about your own personality.
Since your front door is the first and last thing a guest may notice, you want your first impression to be a lasting one.
According to a recent article in the Calgary Herald most custom designs are crafted from wood like oak, ash and mahogany–great choices for an extreme climate like Minnesota. Fiberglass and metal are also commonly used. Arched doors, doors with curves, circles and plenty of glass, as well as straight lined mid-century modern looks are all trending right now.
Over the last few decades, front doors have become considerably larger.
A conventional door used to be 36 inches wide. Now, custom doors are 42, 48 or even five feet wide and might be up to 10 feet tall!  They can be more than just a door and considered a piece of art.
Open the door to possibilities with four design tips that can make your front door anything but routine: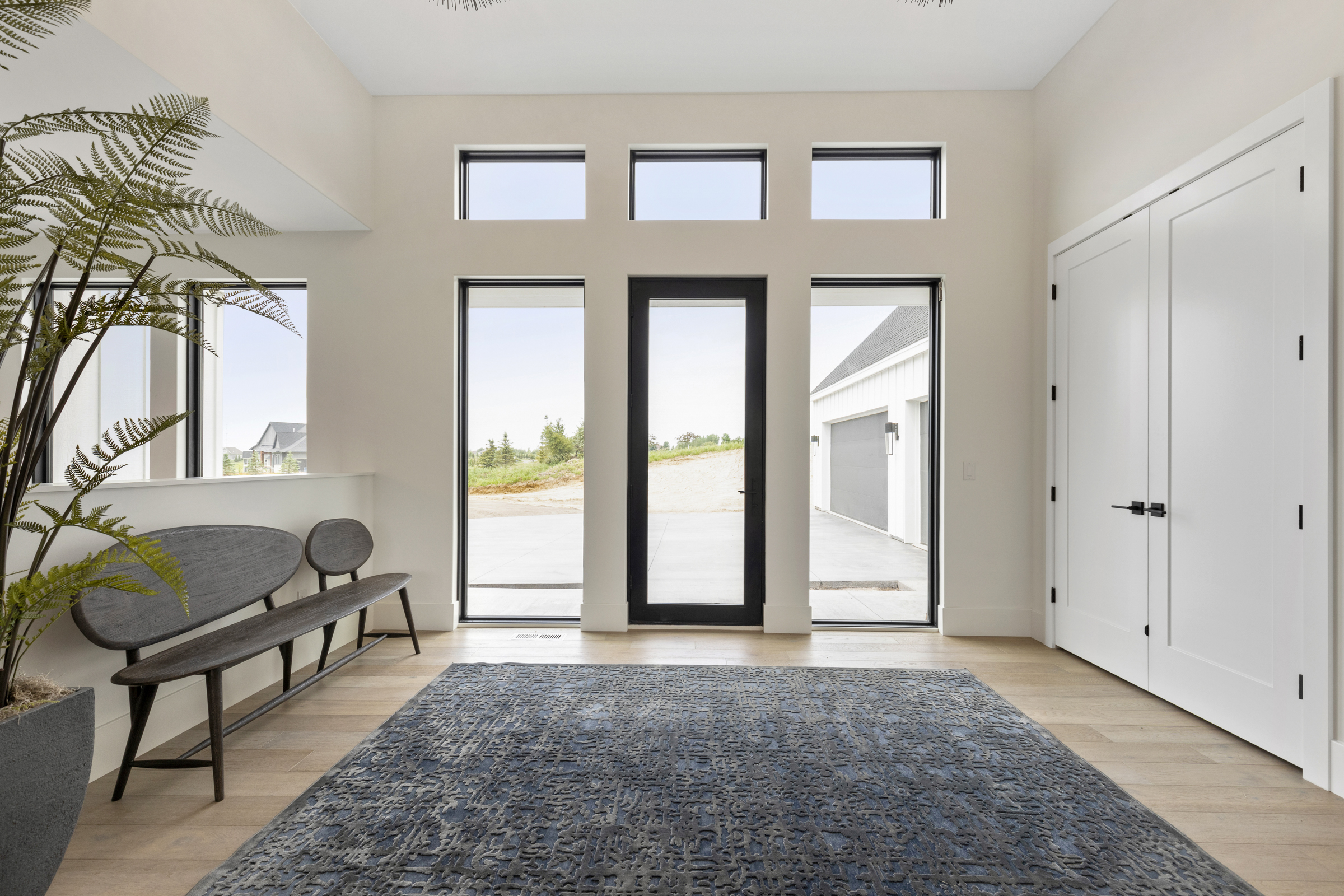 See the light. Bring plenty of natural light into the foyer with decorative and architectural windows that frame the front door in the form of transoms and sidelites. Glass detailing within the body of the door is popular and can take the form of leaded glass, beveled glass and even stained glass. For privacy, consider using frosted or opaque glass.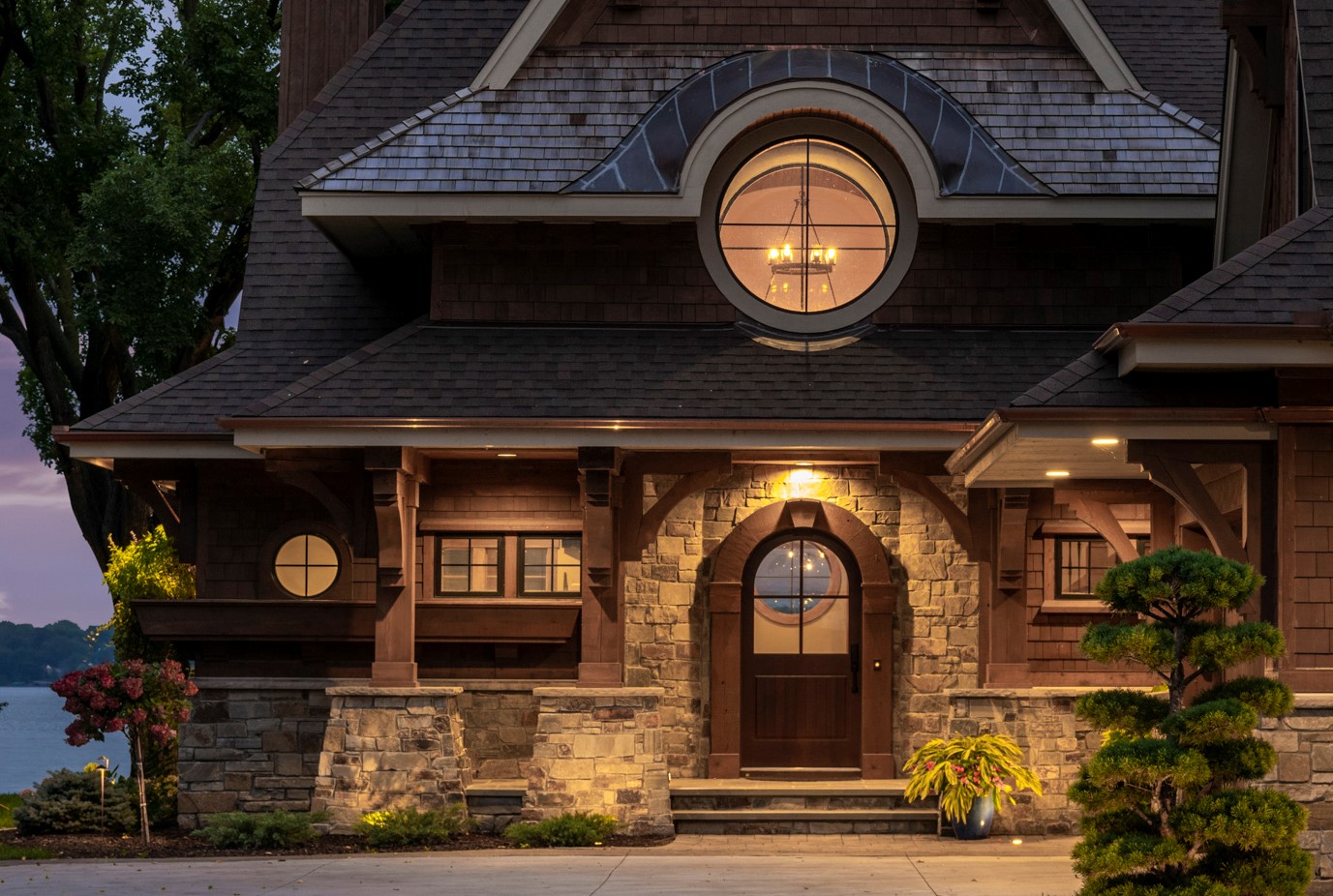 Create impact with details. Rounded or arched detailing are elements that work well with traditional or transitional design. Clean, straight lines accommodate every architectural style and are the easiest to accommodate if doing a renovation.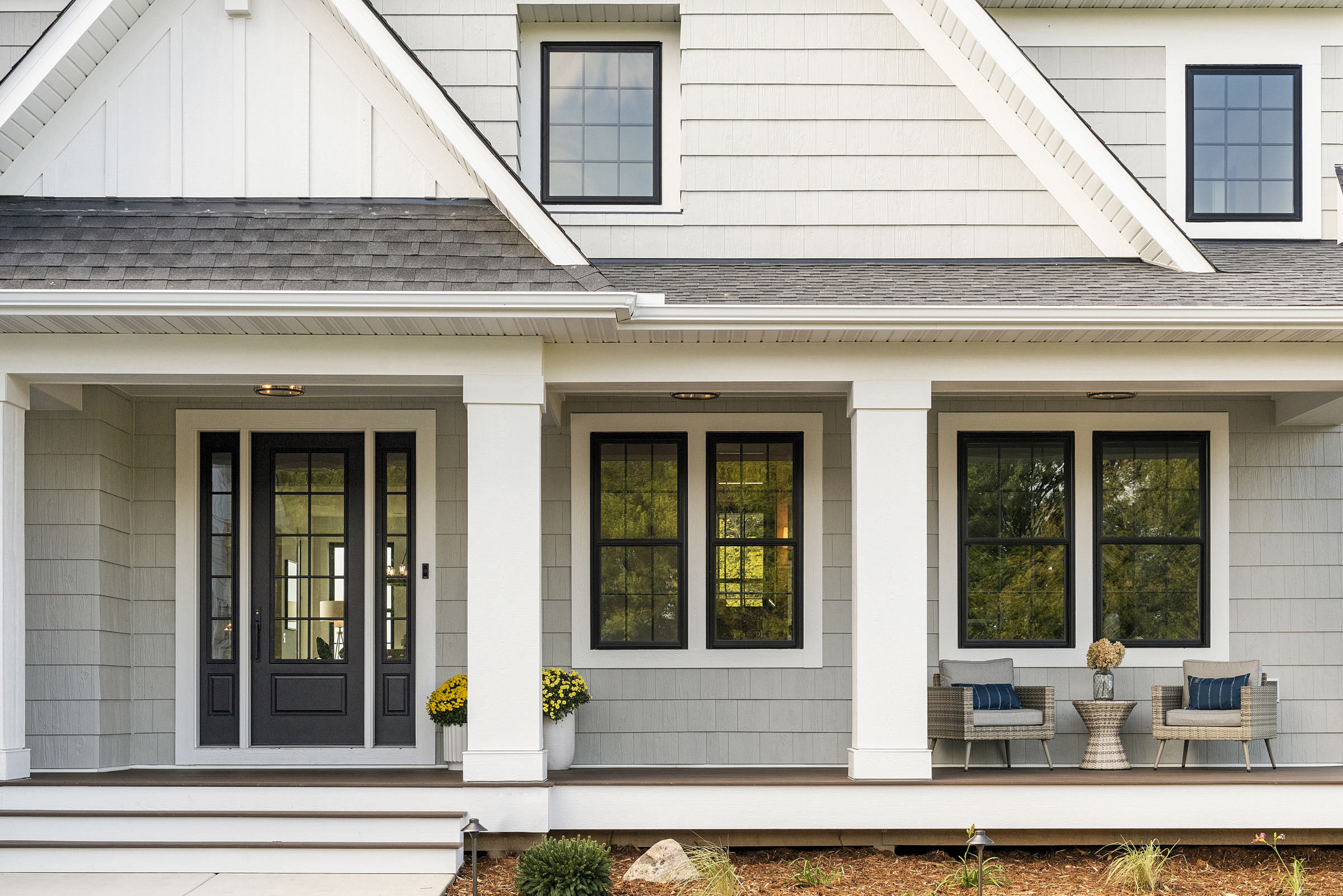 Pop with color. Add color to draw the eye to your home's entry. Black is a versatile statement-making color choice that complements any design, while hues like robin's egg blue and red offer stunning contrast juxtaposed with a lighter color backdrop of white or grey.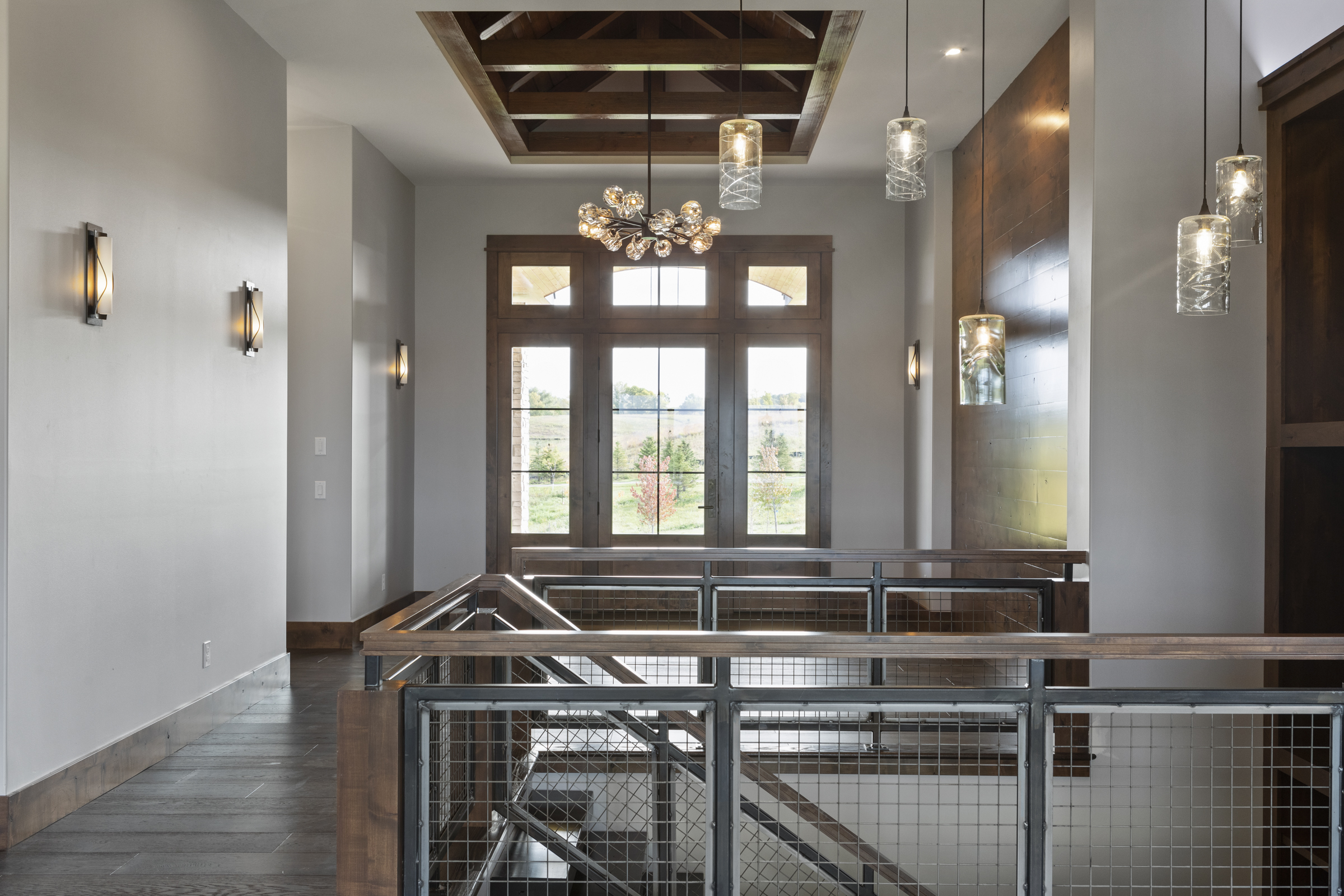 Dress it up. Incorporate unique and beautiful hardware. A large-scale handle and deadbolt will give your door a seamless look. Consider it the door's bling.
Think about the scale and style of the front door when designing it — the width, the height, the swing, and the texture and how its overall look resonates with the rest of the home.
.